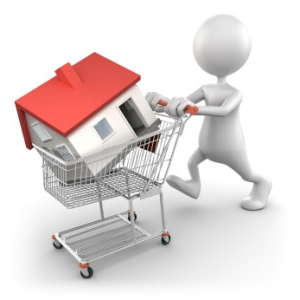 For most people, buying or selling real estate is one of the biggest investments they will make in their lives. With such an important step in their lives, why do people try to sidestep the professional that can help them along the way? Why are so many people penny-wise but dollar-foolish?
Unless you are a real estate professional or have studied real estate intensively, you are not going to be able to do the same things a real estate professional can. Sure, you could do your own root canal or represent yourself in court, but is that really the best route? It is the same with real estate.
Here is the thing about those brokers and agents who charge a lower commission when selling your property – you are NOT paying for premium service! Think about all the other professions. An MVP professional athlete does not play for a team paying a discounted rate. When you're choosing a heart or brain surgeon, you will likely do everything you can in order to afford the best surgeon money can buy. If you're being sued or are facing serious criminal charges, you likely won't skimp on your lawyer. Sure, you can save 1% or 2% on paying commission, but you're losing out on a lot more for that short term benefit. There is no "standard" real estate commission, but my firm charges 6%.
If you are selling, a knowledgeable real estate professional, one who will give you individualized attention, will serve you well by giving you an accurate estimate of the value of your property and will work hard to ensure you get what you deserve by marketing your house, hosting open houses, and being in communication with you about all offers. If you are buying, a real estate professional will find you properties you desire, not something you will just settle for. This is the key – DO NOT SETTLE FOR LESS THAN WHAT YOU DESERVE!
You have many choices with the real estate professional you choose, so you should do your homework. What you should be looking for in a real estate professional is someone who is knowledgeable and extremely skilled in negotiation. In fact, the first and most important test for negotiation is how he/she will sell his/her services to YOU – you are the client, so you are the king (or queen)! Also, he or she should have a sense of humor! After all, you'll be spending some time with this person so you might as well feel at ease and be entertained! As an aside, here is the link to my first standup set ever: https://www.youtube.com/watch?v=dx8dydJwskE
Ask a few questions they should know the answer to. For example, ask them about the average price per square foot for your specific neighborhood. Ask them to explain what rent stabilization is. Ask them to name the ten most expensive buildings in Manhattan.
Ask some easy questions. For example, if they can't name the 3 basic types of apartments in New York City (condos, co-ops, condo-ops), you should immediately get up and leave, be extremely thankful you did not just trust one of the most important decisions of your life to this person, and then call me.
–Joseph Fan
Licensed Real Estate Salesperson